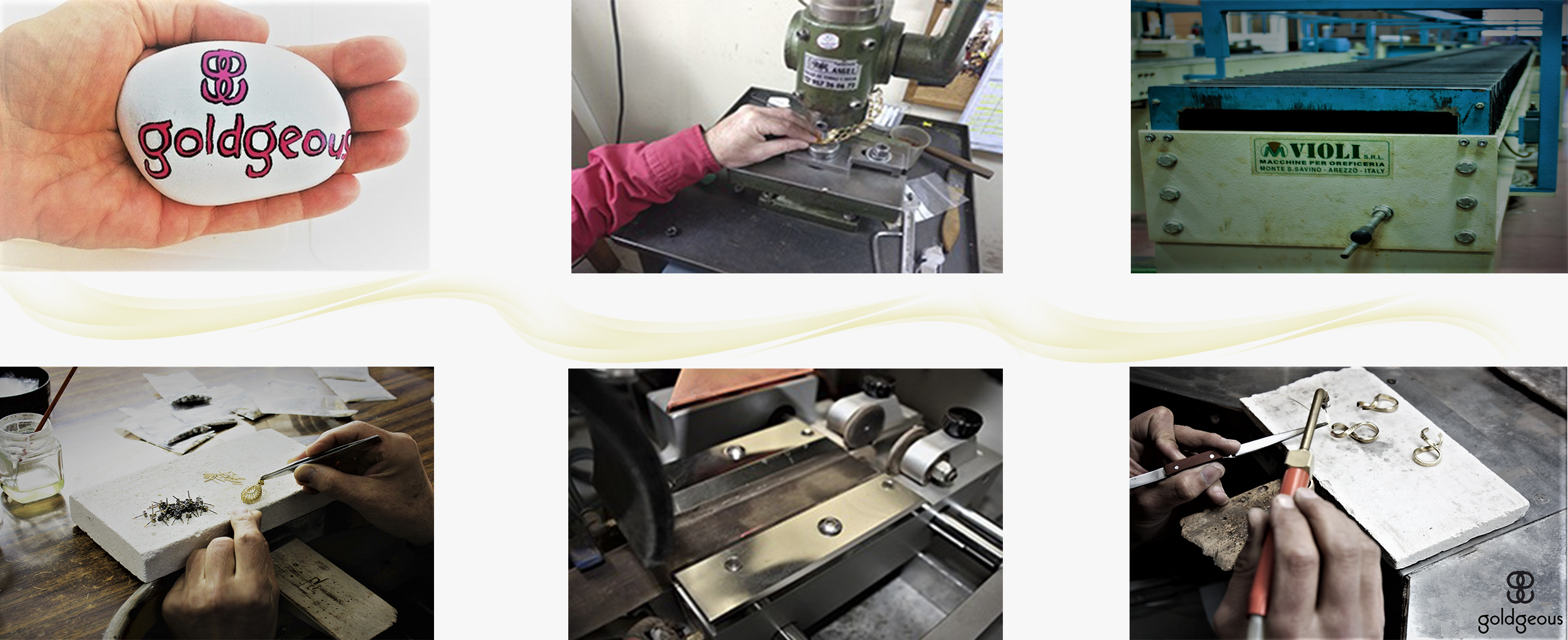 Goldgeous is one of the renowned Spanish manufacturers of gold stud earrings for more than 40 years.
We are registered at Extenda: the general office of foreign trade in Spain.
Our jewellery collection is manufactured at our factory in Córdoba. Another important thing to point out is our very competitive price, we produce our jewellery with extra-light weight and high quality, making it more competitive than other manufacturers.
We do not outsource our jewellery from others workshops. We have a very professional production team with a lot of experience in the departments of design, manufacturing, polishing, quality control.
We are confident we can meet your standards of quality, our manufacture is free of cadmium, nickel and lead.
We are manufacturers of gold 8K, 9K, 10K, 14K & 18K Gold Jewellery with Precious, Semi-precious Gemstones & Diamonds. Our product line is complete with Rings, stud Earrings.
For Goldgeous it is very important to provide optimum quality and exemplary service.
We are proud of being a quality provider and committed to producing jewellery which undergoes strict quality control tests throughout the jewellery-making process.
It will be a pleasure to work with you..